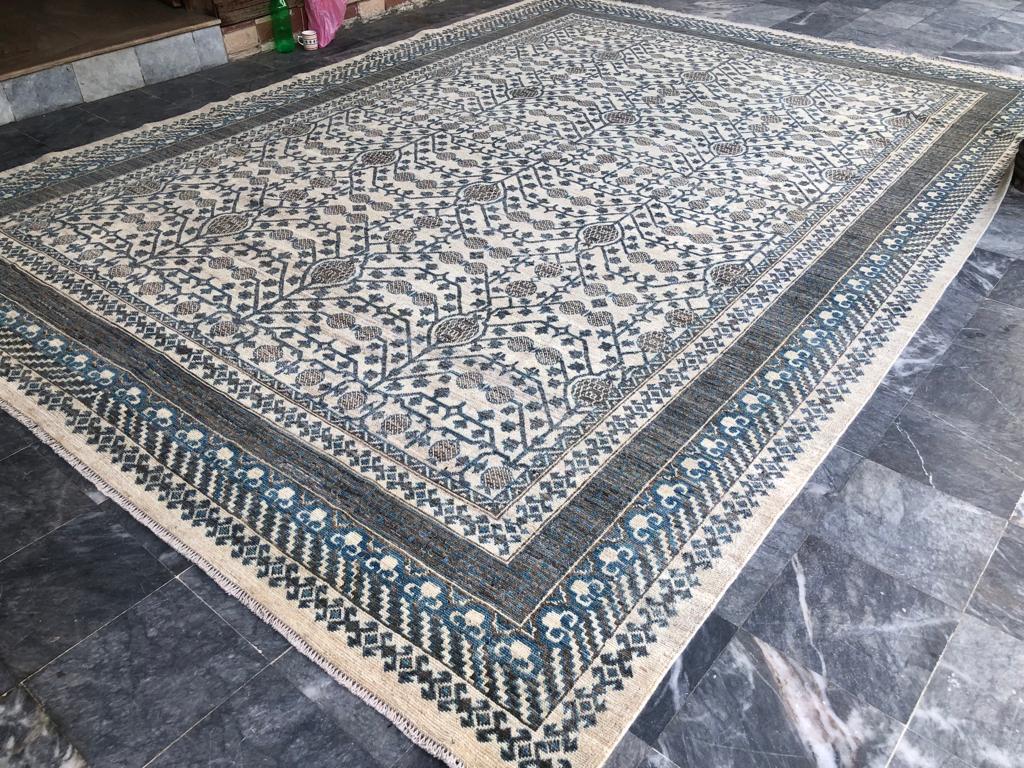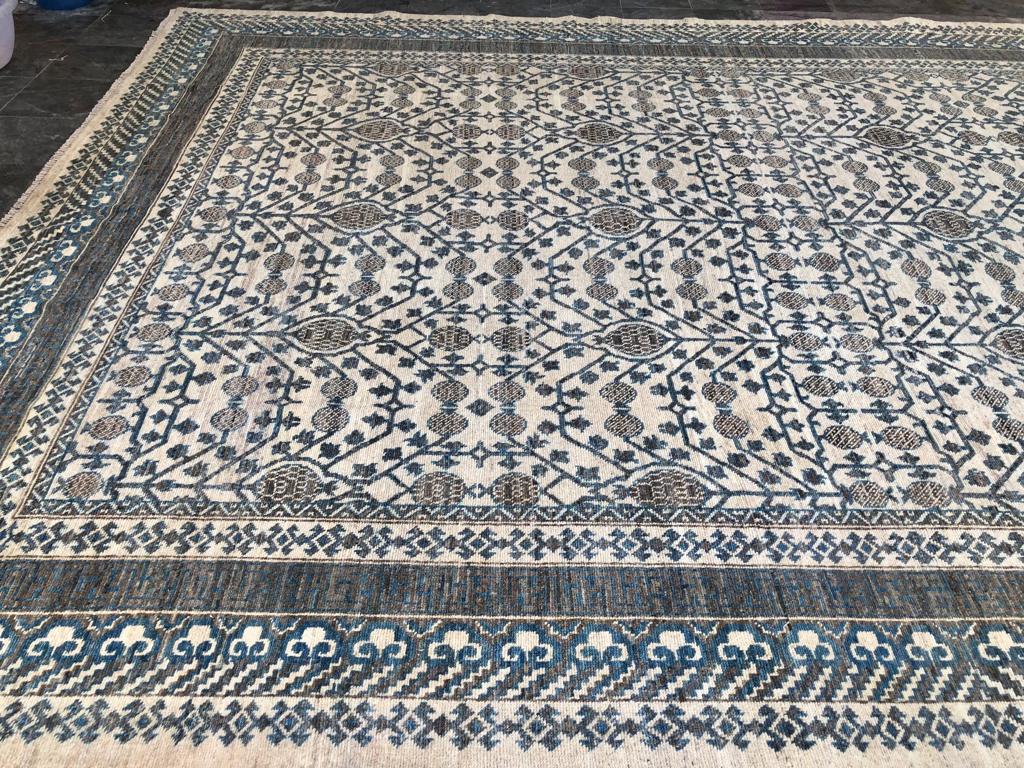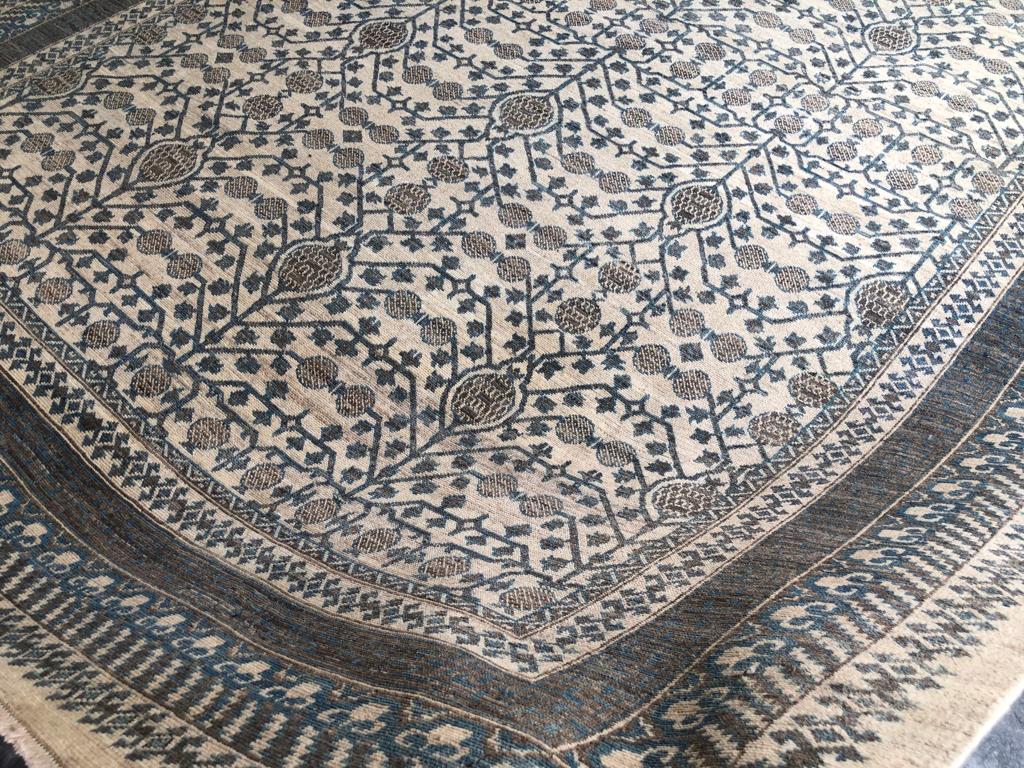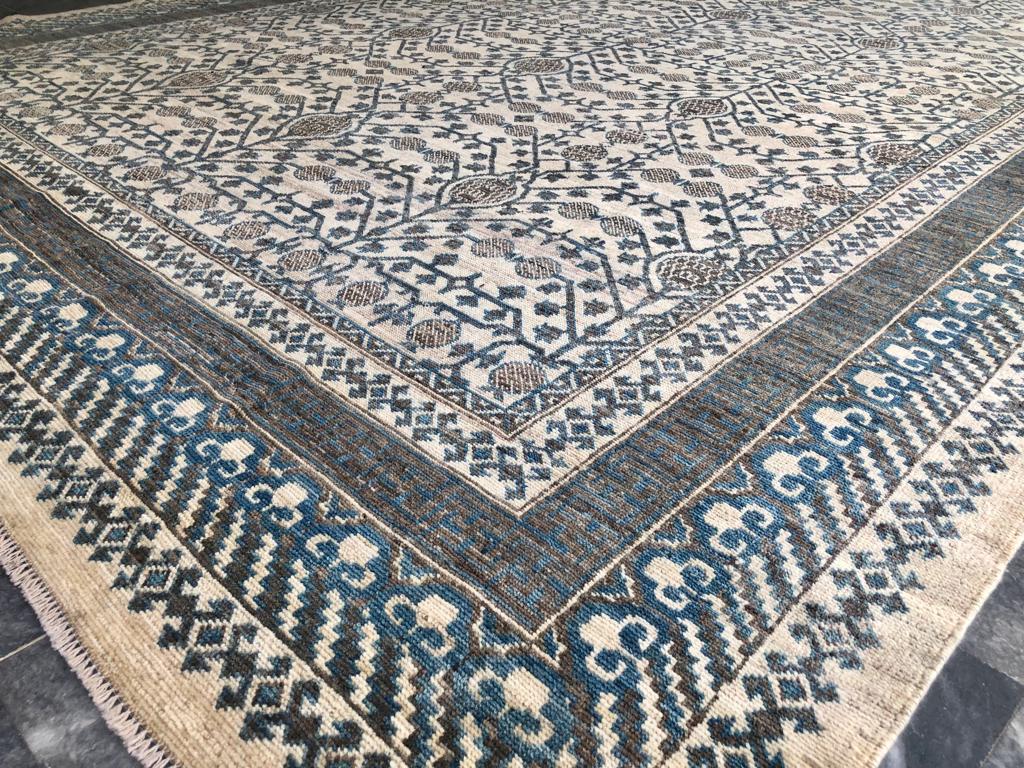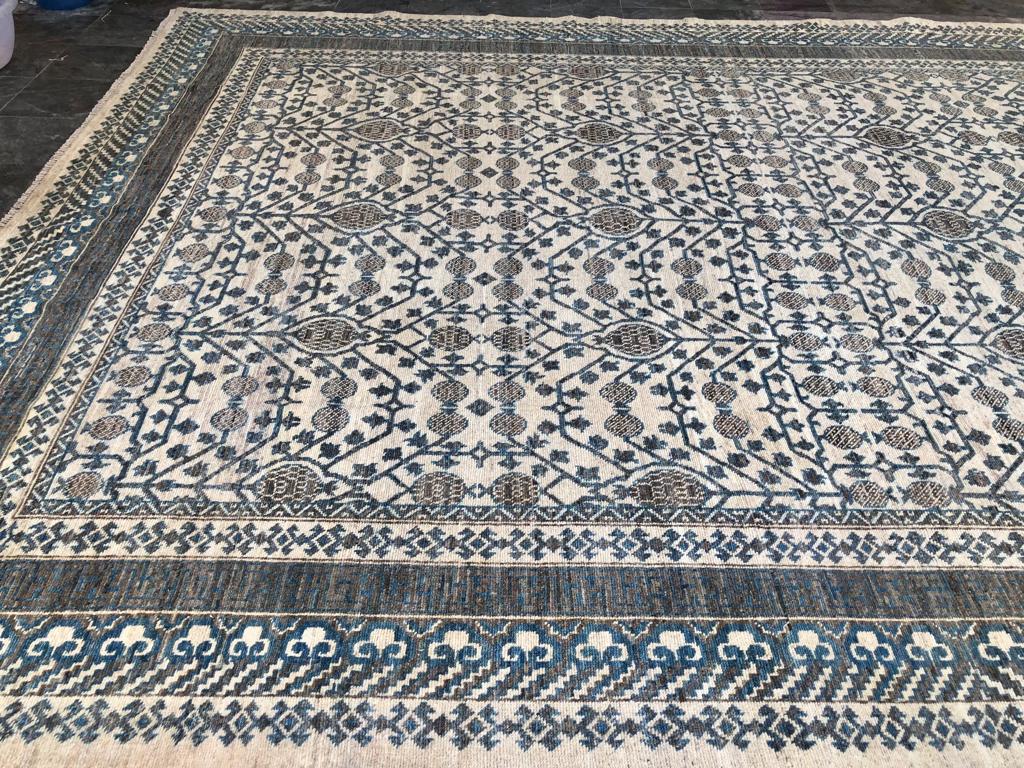 Description
Care Instructions
Sustainably Made
Name: Busra
Design: Khotan
Size: 10x14 ft
Eco-Friendly Material: 100% wool.
Technique: Hand Knotted
Country of Origin:

 Lovingly Handmade in Afghanistan

Delivery Time: FREE DELIVERY WORLDWIDE in 7-10 Days.
Category: Ready to Ship
Khotan rugs are a symbol of luxury and sophistication. They are made from the finest materials and are known for their intricate designs and vibrant colors. Hunarkar Rugs offers a wide selection of authentic Khotan rugs, perfect for any room in your home.

Due to the pieces being 100% hand-knotted, a slight difference of 1-3' is expected from the specified size.
Spot clean with mild dish soap and warm water . Do not use any harsh cleaners or chemicals.
Made with the highest ethical standards in mind. No child labor used.